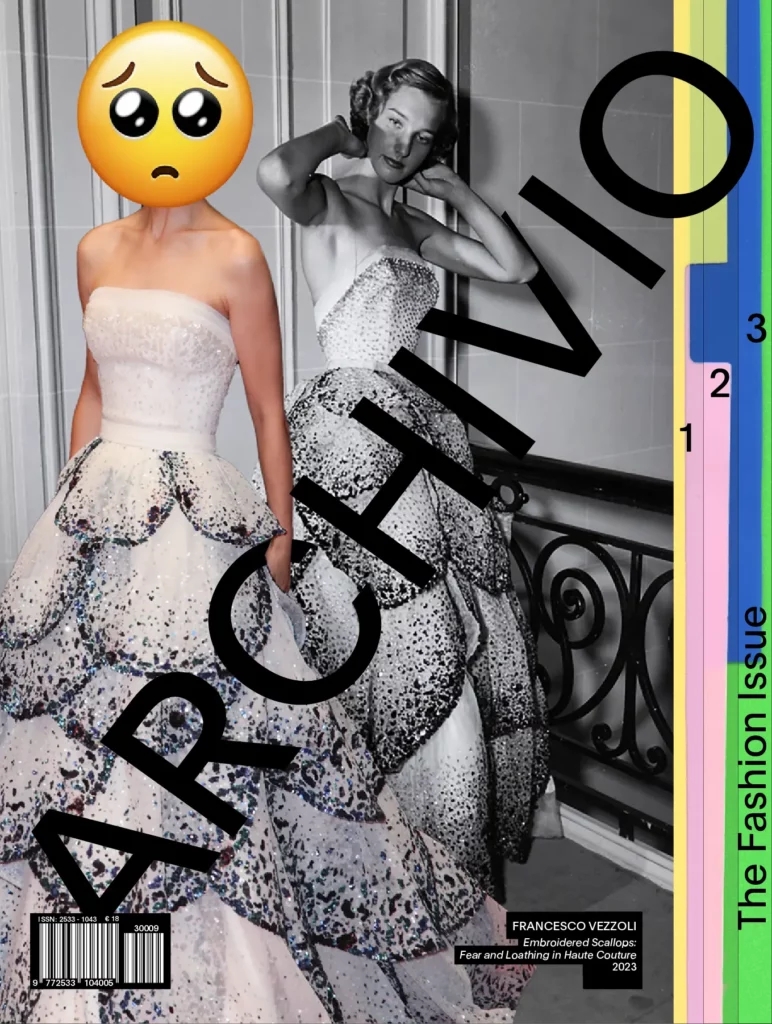 BUY ISSUE
When did fashion become obsessed with its own history?

In the new issue of ARCHIVIO, Guest Editor-in-Chief Stefano Tonchi, joined by Marco Pecorari, offers a mapping of the fashion archives international landscape at this moment in time and an overview of the many typologies and studies happening in the world we live in, divided in three—very porous—sections: 'Public & Institutional', 'Brands & Strategies', 'Private & Personal'.
The first section, 'Public & Institutional', includes museums, galleries and other public institutions that collect, archive and show fashion, creating a public institutionalization of fashion in archives and collections. 'Brands & Strategies' documents the birth, the evolution and the marketing of the archive of Designers and Brands. The 'Private & Personal' section is a space where many new studies on fashion archives are happening, with private collections interacting with personal researches, many focused on the social and political themes of our times, diversity, gender and race.
The Fashion Issue also includes a special poster: an (in)complete mapping of the countless fashion archives in Italy. A research by Promemoria visually processed by Accurat. The result is a map that is also a small work of art.
ARCHIVIO First series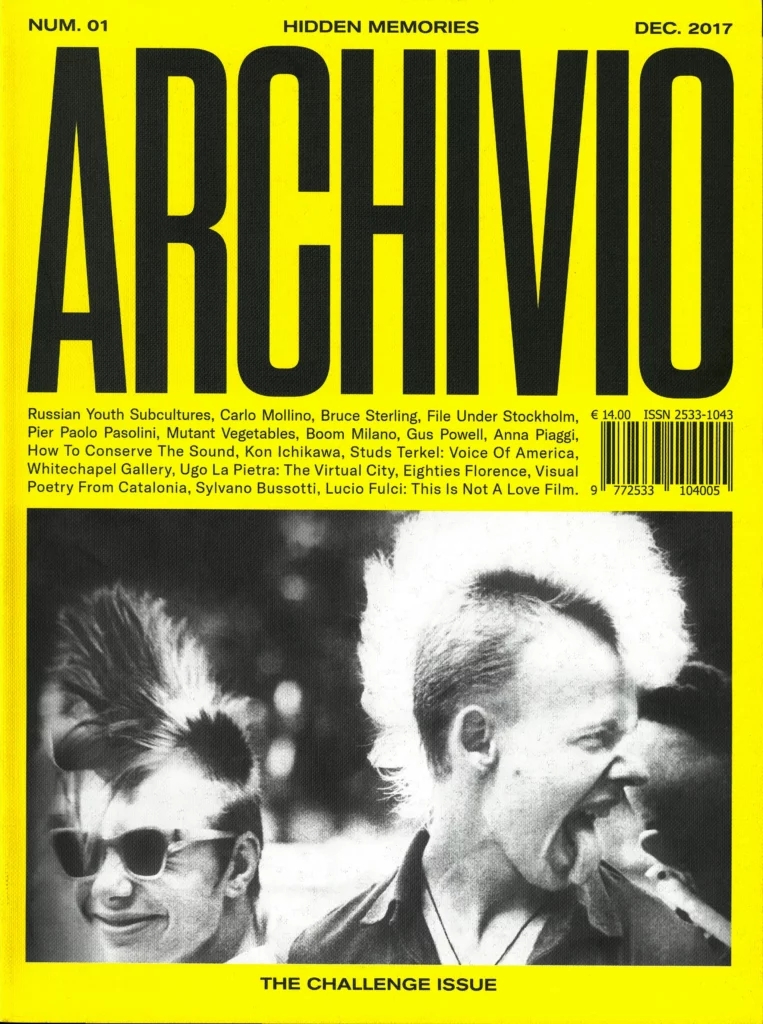 The Challenge Issue
N°1
Sold out
The first issue of ARCHIVIO ventures into those archives that fascinated us first and foremost as places: ancient palazzi, rooms crammed full of shelves, places brimming over with history. We met the archivists and this magazine was created to give voice to them and to their work. Archives are important because they tell stories – our stories.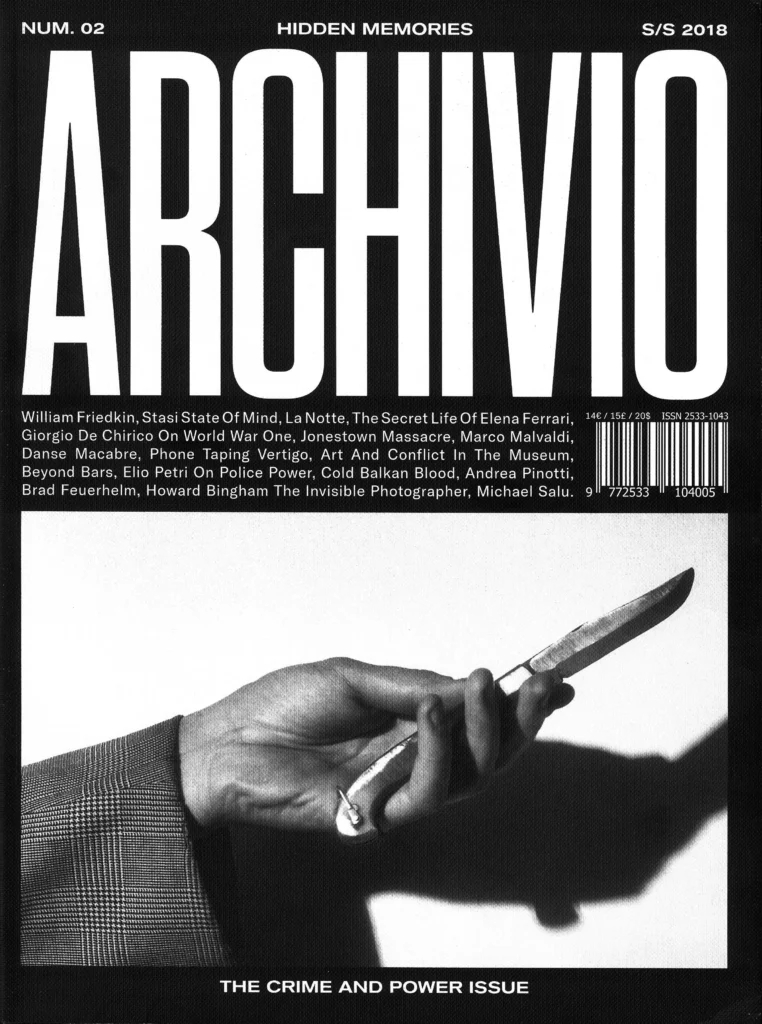 The Crime and Power Issue
N°2
Sold out
This issue is about crime and power because archives can be considered a great laboratory of investigation. What scares us most: the silence of memory, the lack of information, or the power of those who choose what to keep in files and drawers?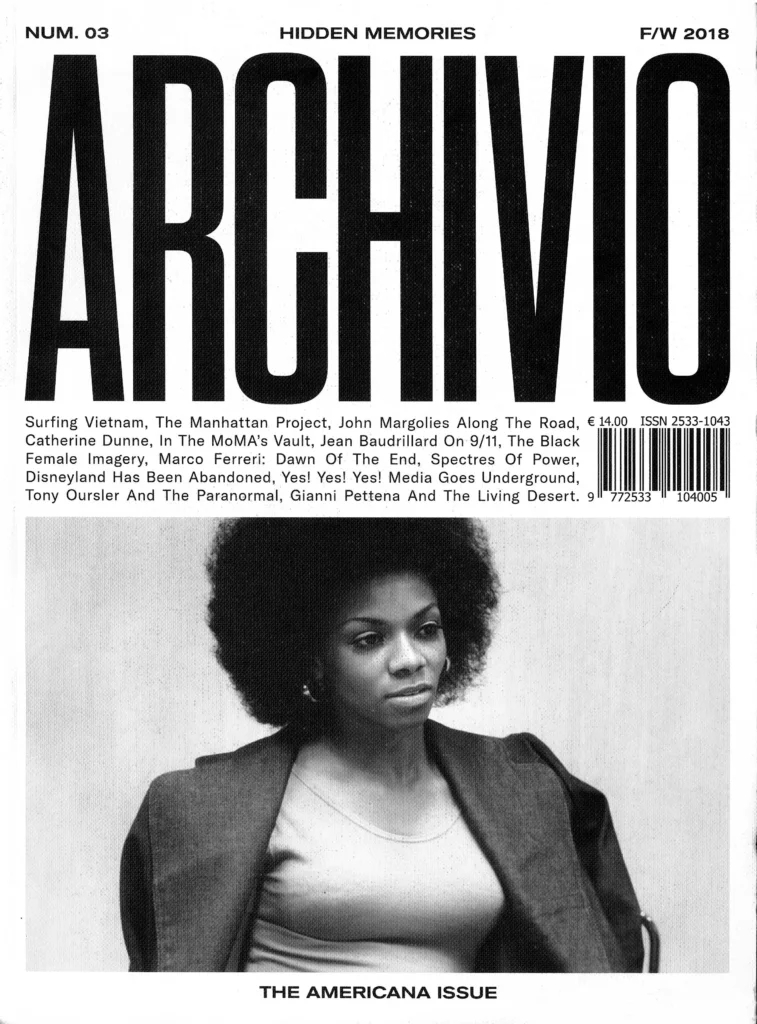 The Americana Issue
N°3
Sold out
Can you say why America is the greatest country in the world? This third issue of ARCHIVIO focuses on North America, a nation we have always dreamed of as the place of freedom. This issue explores the popular worldwide imagination marked by the USA culture throughout the archives.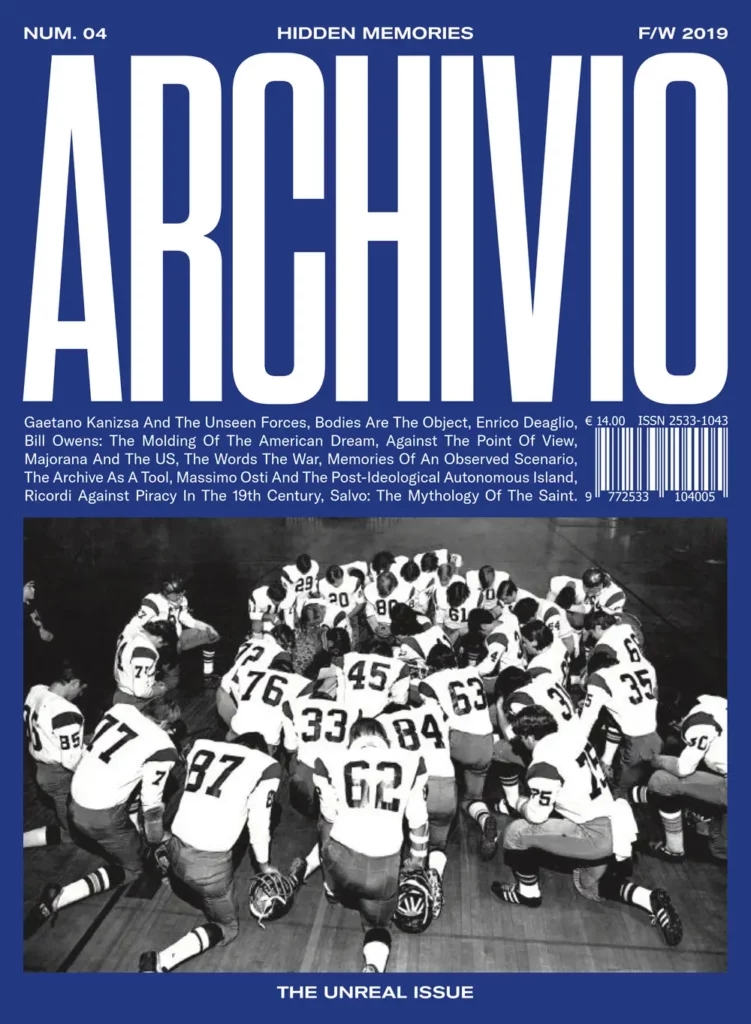 The Unreal Issue
N°4
Sold out
The Unreal Issue focuses on the fluctuating relationship between real and unreal: the magazine you'll keep in your hand is a real object, the paper is real, its weight is real, its consistency to the touch is real. The people who made it are real. Or maybe not?